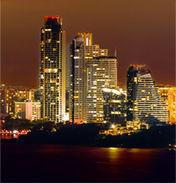 Pattaya condo rent
My Pattaya Place specializes in condo and villa rentals in Pattaya & Jomtien. Our property services include condos, villas and commercial property for rent and sale in Pattaya and Jomtien. Our Real Estate and managed condos, villas and apartments are spread out over the following areas in and around Pattaya: Naklua/Wong Amat, Central Pattaya, East Pattaya, Pratumnak, Jomtien and Na-Jomtien.
My Pattaya Place offers a premium selection of Pattaya Real Estate for sale and for rent. We have selected the best accommodations in the most popular areas in Pattaya and Jomtien for people that are looking to stay in Pattaya or Jomtien for a long or short period of time. All our listings of condos and villas are managed and serviced by in-house staff to ensure our guests a pleasant and comfortable stay.
One of our key benefits for private customers looking to rent, as well as for agencies that work with us to assist their customers, is our accurate availability for each of our listed properties. Our database is updated continuously, and we provide an easy to read PDF document with all our properties on our website.

​If you are looking to buy or rent a condo, house, villa, commercial property or land in Pattaya, Jomtien or any of the surrounding areas, then we are looking forward to assist you in English, French, Dutch or Thai.
View the latest overview of all our listed properties in the window below, or view this file Full Screen
You can click on the underlined names on the left to go directly to the associated property page.
Blue marked properties are available for our flexible financing options.
The benefits of managed property rentals
Every agent in Pattaya has dealt with it: Listed rentals that are not available anymore,
homeowners that can't be reached, outdated contact information and unknown rental terms.
All of these accumulate to potentially losing a client. It's a major loss of time and efforts and it
disappoints customers; let alone the fact that it looks sloppy on your behalf for not having an
up-to-date database. Having to sell no is never beneficial, but unfortunately the Pattaya
real-estate market has evolved in a way which has resulted in dealing with this issue almost
every day.

My Pattaya Place exclusively manages over 100 properties in and around Pattaya and Jomtien,
so we know how important it is to be swift and accurate when dealing with customers: If you
don't reply quick enough, your customer may have looked and found something elsewhere
already. Because we work with many agents, it's vital for us to have this kind of information
readily available. Our property database is updated with every change, so everyone that deals
with us can always be assured that the price and availability are accurate. Best of all, is
perhaps that agents don't even need to contact us to check with us: we have put it on-line so
you can check our options within a minute. Since we also maintain and manage all properties,
it's never a problem to locate the keys or set up an appointment to view the property either. We
have streamlined our business process to minimize loss of time, efforts and potential
customers.

We would like to invite all real-estate agents to experience the benefits of working with us. We'll
help you to save your time and energy and satisfy your customers.
Please Like us on facebook: www.facebook.com/mypattayaplace to get access to free flyers
you can easily re-post or print as a marketing material in your shop
Pattaya Property Payment Plans
Foreigners are often unable to acquire a mortgage loan from local Thai banks to fund the acquisition of their real estate investment. Most of the financial institutions in Thailand provide loans for real estate purchases to Thais and Thai companies based on similar criteria we are used to in the west. In recent years, some Thai banks have started loan programs for foreigners but the necessary qualifications to be eligible for such a program is often too demanding for most people. Due to a rise in demand from our customers and the market in general,
My Pattaya Place has developed their own installment plans for a large amount of the property portfolio. It is now possible to acquire an installment plan up to 7 years directly from My Pattaya Place. We can provide custom installment plans tailored to your individual needs so you can start enjoying your new home today and pay off the remaining debt over a predefined period of time.
This structure is especially interesting for buyers who want to purchase a villa or condo that's over their current budget or those who feel more comfortable with a bit of extra financial breathing space. To find out more about the options we can offer you, contact us for an appointment at info@mypattayaplace.com or call us on +66 (0)8 1634 3014
My Pattaya Place has rentals in: Palm Oasis, The Residence, The Meadows, Whispering Palms and many more…

HOT PROPERTIES
Sale:

฿ 1,990,000

Rent from:

฿ 12,000 /month

Type:

Condominium

Bedroom:

Studio

Living Area Size:

45 Sqm

Area:

Pratumnak

Location:

Pratumnak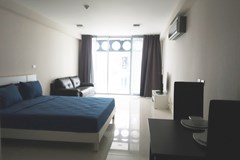 Sale:

฿ 2,150,000

Rent from:

฿ 12,000 /month

Type:

Condominium

Bedroom:

Studio

Living Area Size:

45 Sqm

Area:

Pratumnak

Location:

Pratumnak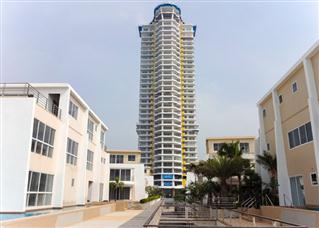 Sale:

฿ 24,900,000

Type:

Condominium

Bedroom:

3

Living Area Size:

268 Sqm

Area:

Na Jomtien

Location:

NaJomtien